WHY ILG?
INTEGRITY – The quality or condition of being whole or undivided; completeness.  Steadfast adherence to a strict moral or ethical code.

Our primary purpose at Integrity Leadership Group (ILG) is to provide professional and comprehensive consulting solutions to anyone desiring to have a greater impact in their world.  Using strategic planning and powerful concepts, ILG will broaden the scope of what you thought was possible.  Many individuals limit themselves to what they've been told by other people and as a result, have throttled their potential impact on the world around them.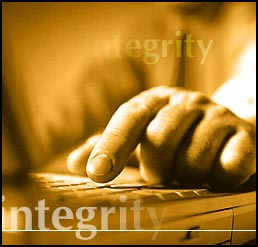 ILG seeks to bring together hopeful individuals with global leaders in the fields of business, government, private industry, education and ministry.  This is accomplished by fostering open dialogue, managing brainstorming think tanks and through the development of a network that understands their full purpose and realizes the measure of strength and support found in the bonds of right relationship.  We believe that forming strategic relationships will not only enhance the effectiveness and efficiency of organizations and individuals, but will enable the "re-formation" of shared vision into reality as we help to turn from "old" to "new" and bring wholeness and completeness to the world around us.
Much like the forefathers of the United States of America, we are bringing ideas to the table, and bringing together true leaders with the desire to do what is right and make things better. ILG believes in a return to foundational principles. Anything else will only lead to "de-generation."  We will help to develop effective leadership using the energy, skill and creativity that is within each individual to serve all forms of business and ministry around the world.
We are a kingdom-minded marketplace business and ministry.  View our most recent blogs by clicking here or see them listed below.